The Makings of a Great Weekend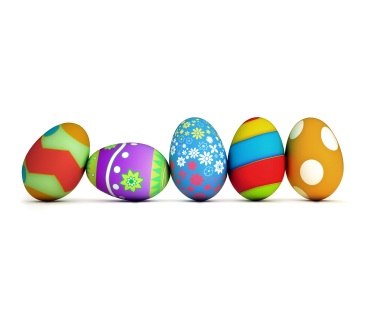 What makes a great weekend? I often have thought about this and I certainly have blogged about this topic before, here is one from 2012.   I am a big post-mortem kind of guy, I like dissecting and analyzing weekends, trips, and visits. I like to go back and talk about what worked, and what didn't, and what we really loved about the previous few days.   Despite having the freedom to make my own schedule and not clock into work every day, I still am pretty regimented as to my work week and my weekend life. For instance I rarely if ever set foot in my office on a weekend.   And I follow a routine that puts me at my desk by 9 or 9:30 every morning, as if there is a boss here demanding my attendance.
So what made this Easter weekend memorable?   It began on Friday night, I had made plans to get together with my old friend Ed and my cousin Stephen. I like having plans set in place, it makes it easier to know what I'm going to be doing instead of hoping someone will call me up, or be available to take the call when I place it. So we set a rendezvous for 6:30 pm at Wiggins' Tavern.  This place has wooden booths, and the servers are always friendly and there is plenty of room if more friends show up later.
Ed was drinking a martini, as was Steve. I was having wine, and we didn't stop our conversation for a good three hours. That's what I like the most, table conversation about history and politics and the different things going on in our lives.  After this enjoyable session, enhanced by some eggplant on flatbread and calamari with sweet relish, we said goodbye and I met up with my old friend Paul Shoul at his Northampton home. He was in fine spirits and I felt so welcomed, and we enjoyed some time together before  I called it a night at 11:30.
Saturday was a day of achievements. I helped my daughter Kate and her partner Jon by taking three trips to the dump to get rid of their chicken coop, an eyesore that needed to go.  Then I relaxed at home did some of my yardwork in the garden, and we shopped, then had a nice quiet evening at home. I didn't mind not going out because we had a simple dinner of veggies and we watched a movie.  I had more plans for tomorrow and we had to get ready.
Easter Sunday was special too—we had Mary's daughter and family and brother John and his family over and my daughter Kate and partner Jon and the kids.  Our Easter ham came out very tasty, and we spent some time outside in the yard then at the big farm table for a few hours.  Watching little Maeve and Leah, 5 and 3 plus Sofie my 7-year-old granddaughter playing in the yard searching for eggs made the day special. I always like seeing little kids.
I love the preparation, and the cleaning that you do a few times a year when guests are coming. How else would our house ever get clean?  So that's the simple recipe for a great weekend. I think back sometimes about how we only get 52 of 'em a year, so I hope that many more are like this!